Team & Community
The Green Lobster Recording Studios
The Green Lobster Recording Studios are located in the middle of Graz, Austria. On more than 200sqm you can expect concentrated technology and know-how. The cozy atmosphere allows focused and relaxed work.
The origin of Green Lobster Recording Studios dates back to the "Studio Lecker" in 1998 in Regensburg, Bavaria. After years of live and studio recordings, mixing sessions and EDM / IDM productions, Richard Tretzel moved most of the equipment to Vienna and founded the "Studio Wienklang" together with Andreas Bergmann, specializing in recording classical music in Viennese churches and concert halls. Richard finally moved to Graz with his family in 2012 and started building a 200 m2 recording and production studio with a lovingly maintained collection of selected equipment and instruments.
The focus here is on vintage analog recordings and natural-sounding high-end "hybrid" productions. Today, the studio is run together with Andreas Steffek and Ivan Modric, Thomas Schröttner, Alexander Lackner and other freelancers working as sound engineers in addition to R.T. and A.S.. The recording manager for classical music is still Andreas Bergmann.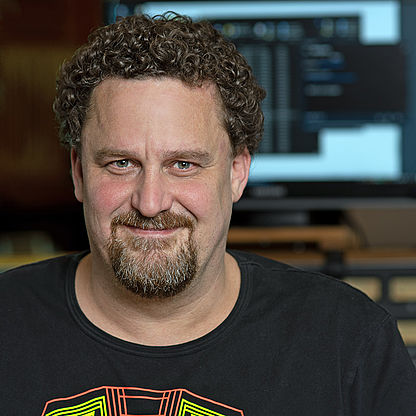 RICHARD TRETZEL /
CEO
Born in Regensburg, Richard has been making music since the age of 5 (piano and later drums) and was already tinkering with music on the computer at the age of 9. In 1995 he studied architecture and design at the ABK Stuttgart, then co-founded the Regensburg recording studio "Studio Lecker" in 1989, but moved to Vienna with part of the equipment in 2002, where he specialized in recording classical music in churches and concert halls together with Andreas Bergmann under the name "Wienklang". In 2013 he moved to Graz with his family and founded Green Lobster Recording Studios. In 2018 he joined the startup "welove.audio GmbH" as CEO and Senior Audio Engineer, which now operates under the combined name "GreenLobster Media Technologies GmbH".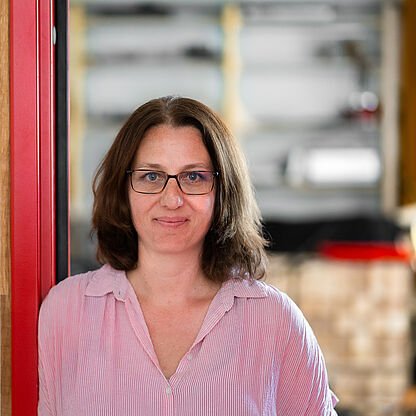 EVA FASOLT /
OFFICE
Eva studied social and cultural anthropology in Vienna and worked for many years in the social sector in adult care, communication assistance for the deaf and child care. During this time she also managed the studio back office since the inception of the recording studio (in Vienna) and subsequently the back office for the GmbH. Eva appreciates a well-run office where everything is in its proper place!
ANDREAS STEFFEK /
STUDIO MANAGER
Born in Eisenstadt, Andreas discovered his interest in technology at an early age. After completing higher technical college in the field of mechanical engineering, he studied electronics at the Technikum Wien (BSc) and electrical engineering-sound engineering at the Graz University of Technology (MSc). As a passionate guitarist, it is the overlapping combination of electronics, acoustics and music that holds a special attraction for him. At Green Lobster he takes care of the flawless technical operation, but also of recording and post-production. He was and is significantly involved in the construction of the studio through acoustic and electronic solutions. In 2022 he launched his own comany AS Audio.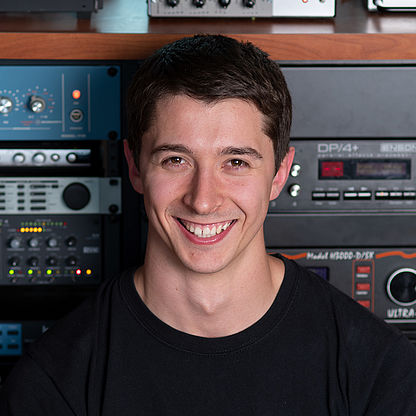 IVAN MODRIC /
STUDIO TECHNIKER
Ivan came to Graz as an Erasmus student in early 2021. He finished school and earned a degree in electrical engineering, graduating in multimedia, design and application in Croatia. He then enrolled in a master's program in Slovenia at the Faculty of Electrical Engineering and Computer Science, majoring in media communication with combined subjects from electrical engineering. His work in the studio focuses on repairing analog and digital equipment, recording setups and giving general technical support. At a young age, he acquired basic musical skills playing the violin and guitar. However, his favorite hobby and passion to this day is singing. Following in his sister's footsteps, he won several state medals in swimming.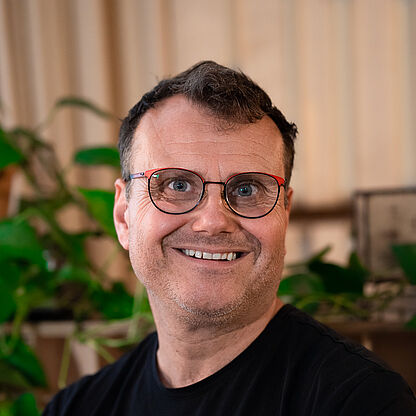 THOMAS SCHROTTNER /
RECORDING ENGINEER
For more than three decades, Thomas Schröttner has been an integral part of Austrian music scenes. The Graz native who spent his early professional years in the music trade made a name for himself as a sound engineer during the 1990s and quickly advanced to become one of the city's most sought-after audio specialists. In addition to prominent studio productions, he equipped and mixed countless major live events (Wiener Festwochen, La Strada, Steirischer Herbst, championship celebration of the soccer team Sturm Graz) and worked as a sound engineer in radio and film productions. For a long time Thomas "Schrötti" Schröttner has been a friend of the Green Lobster Recording Studios. Now he joined the team with his fine ear and outstanding expertise in all areas of audio engineering and is creating high-end sound ambiences for our TTRPG app TableTone.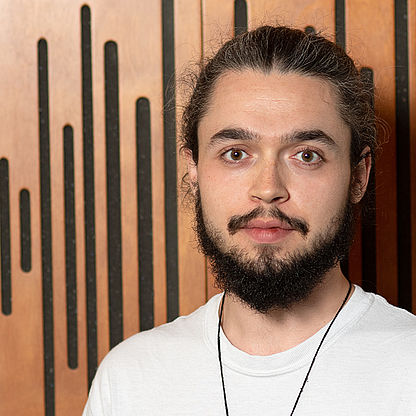 SIMON SCHWÄRZER /
MARKETING & SOCIAL MEDIA
Simon came to Graz in 2016 to study musicology with a focus on jazz and popular music. Since his first day in Graz he was surrounded by music, organizing concerts and public jam sessions or working at the University of Music and Performing Arts. Since 2021, he has been working at GreenLobster and taking care of marketing, social media management and the company's web presence.